April Fools!
We like to do things a bit differently here at Cambrian Granite which is why we're the first in the world to launch a range of scratch and sniff worktops, designed to fill your kitchen with dreamy aromas to send your imagination wild!
Our talented factory team have used the latest in sniff technology to infuse each slab with a concentrated scent that is guaranteed to last 5 years… no matter how much you scratch! So here it is – our exclusive debut collection of sniffable worktops…
First up is Airy Blue, a rich blue gemstone material, that is infused with the scent of fresh laundry that will fill your home with the dreamy scent of clean linen. Then we have Cocoa Noir which gives off a deep aroma of, yes you guessed it, chocolate… we can't promise it won't make you hungry every time you smell it! Next up is Liquid Gold, a swirly Dekton, infused with the warming scent of vanilla and Oud – designed to make your kitchen smell luxurious and inviting. Imagine the smell of the Harrods perfume counter… only in your own home! Finally, you have Bianco Pina, a light marble-style quartz which will fill your home with the scent of coconut and pineapple… who needs to go to Puerto Rico to sip piña colada when your kitchen smells like the famous cocktail?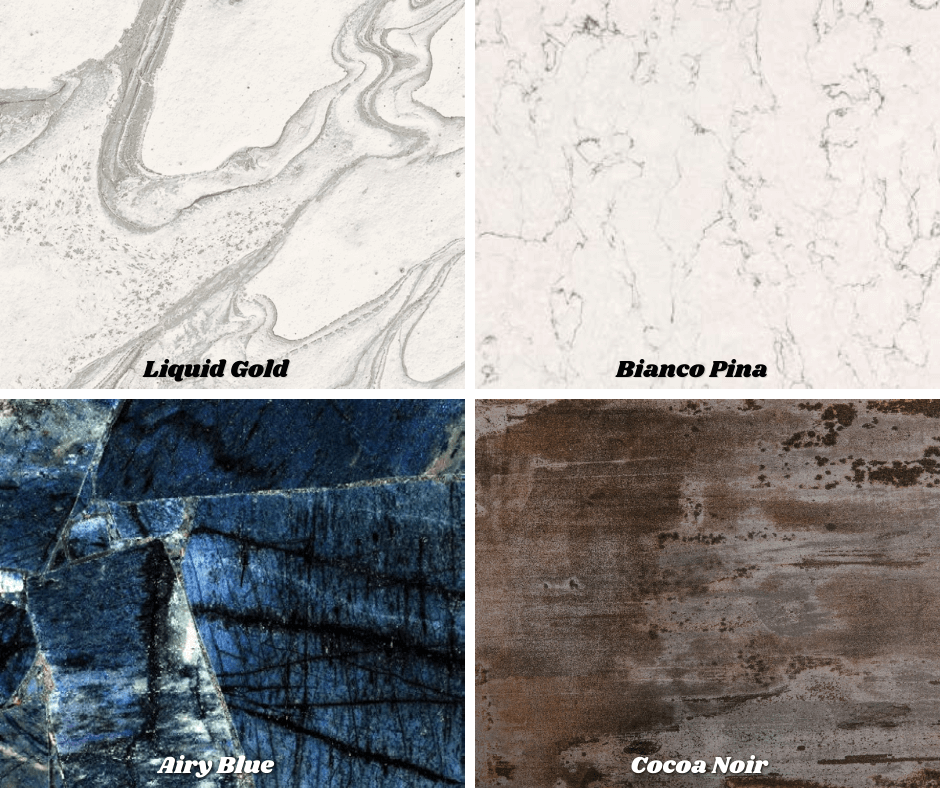 Have these tickled your nostrils? We thought so! These are limited edition and exclusive to Cambrian Granite so be quick! To order simply e-mail sniffsniff@cambrianyorkshire.co.uk and you'll be enjoying the sweet scent of chocolate or fresh laundry in no time!