We don't know about you, but we're craving a holiday right now! Just because you can't jet off to sunnier climes doesn't mean you can't bring the Mediterranean to you. Here are some of our favourite kitchen trends from the Med…
Tiles & ceramics
Adding tiles to your floor or walls can bring warmth into your kitchen. From traditional terracotta to colourful statement tiles, there are so many varieties to choose from to make your space stand out. We're a big fan of Ca' Pietra who offer unique, eye-catching tile designs to suit any kitchen – here are some of our favourites…
Statement islands
Life in the Mediterranean is all about family and food, so a statement island is a perfect place to serve up a platter of paella or antipasti, and gather the whole family. You might also want to choose a contrasting material to really make it stand out.
Unique cabinets
Mesh-fronted cabinets are often seen in kitchens throughout Spain and Italy and, matched with warm wooden cabinets, can add a rustic feel to your space.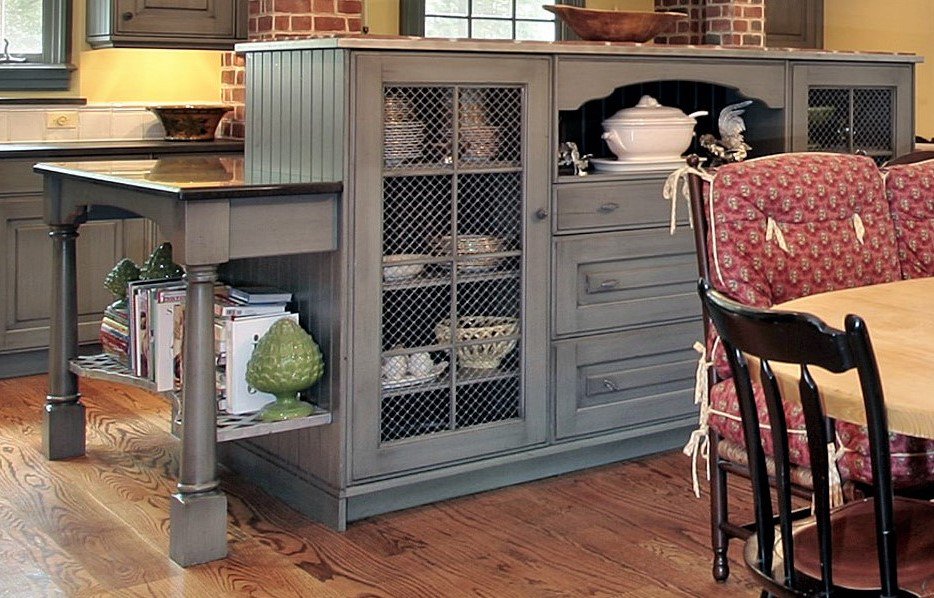 Lovely lighting
Statement pendant lighting can help bring the infamous "golden hour" to your kitchen, making you feel like you're enjoying a sun-drenched meal in a taverna. 
Sunny colours
Warm terracotta hues or sunny yellow tones can be used as a feature wall or throughout the kitchen. So even though the temperature outside may be cool & brisk, your kitchen will feel warm & sunny. Our friend Linda Barker has some lovely colours to choose from if you're finding it hard to choose! 
Stone accents
A stucco wall may seem a bit scary to begin with, but the finished result can look stunning. If paired with exposed stonework and cast iron finishings, your kitchen will feel like a villa in no time – minus the tan!
Statement cooker hoods
Extractor fans don't have to be boring! To match the Mediterranean decor of your new kitchen you can get cooker hoods in all different styles. 
Earthy wooden tones
Wooden decor can make it feel like the temperature has risen a few notches. So whether you add a mini palm tree to the corner of your kitchen, or opt for a full wall of wooden cabinets – there's a way to bring the feel of a luxury beach resort to your home.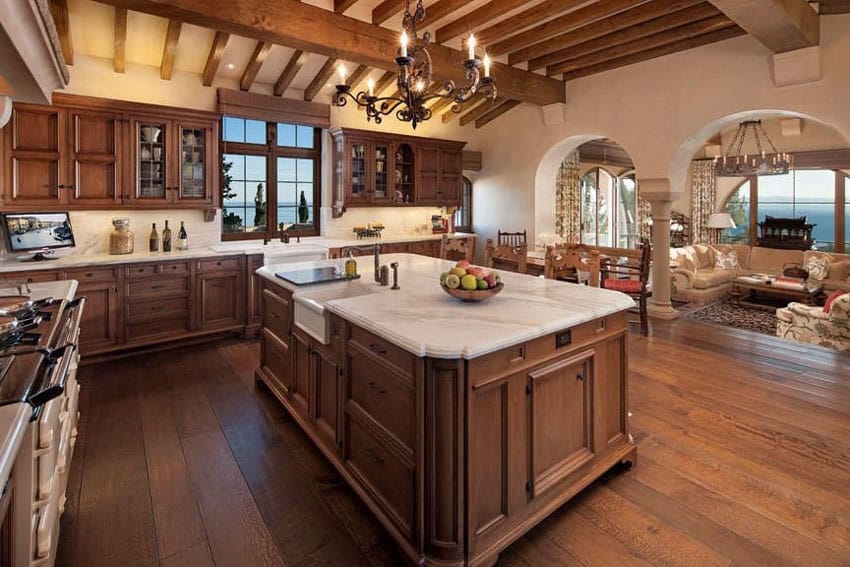 ---
Dreaming of a Mediterranean kitchen but not quite sure which worktop will go with it? Get in touch with our friendly team for advice!