We have a great deal of experience when it comes to choosing the best kitchen worktop materials, but where does our experience come from?
It's from Cambrian Granite's years of experience in providing some of the best worktop surfaces in Yorkshire… if not the UK!  
Over the years, we've dedicated ourselves to offering amazing worktops for kitchens and bathrooms. In a huge range of colours and materials such as granite, quartz, and Dekton. As a result, we've got to know exactly what our customers want and need most.
So what are the best kitchen worktop materials? Well, here are the Top 3 kitchen worktop materials in 2021:
It will come as no surprise when we tell you one of our customers' most popular worktop material is granite (especially since we're called 'Cambrian Granite'). However, this couldn't be more true when it comes to 2021's latest worktop trend… Granite Kitchen Worktops! 
Although, there are other worktop materials to choose from as well, such as:
Silestone White Arabesque (Quartz Worktop)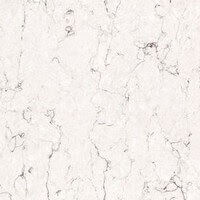 Dekton Laurent (Dekton Worktop)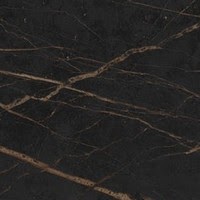 These are all great materials and look stunning with the right kitchen interior. Nevertheless, it still doesn't cover the fact that granite is one of the most popular worktop materials to use for a kitchen countertop!
Why is granite the best kitchen worktop material?
So the real question is… why is granite the number one kitchen worktop material? 
Here's the simple answer for you:
Granite is durable and lasts a lifetime
When installed correctly, granite worktops are incredibly durable and will practically last you a lifetime. That's because they are hard natural stone, in comparison to materials like wood or glass. Plus, they're 100% unique and no two pieces are the same!
To answer the question in more depth here are… 
5 reasons to buy a granite kitchen worktop
Granite is tough and durable
Granite is an incredibly hard material that's long-lasting and resistant to UV – making them a good choice for an outdoor worktop. As a result, a granite surface should last for years and when properly installed, it will likely be the last countertop you need for a long time.
Another benefit to granite is that it's much more resilient to heat and isn't easily damaged; unlike wooden or laminate countertops, which don't cope well with the heat. Moreover, if for any reason you do happen to damage the surface (depending on the severity) it can usually be fixed for a low cost.
It will last for a great amount of time
The best thing about granite is how long it lasts. Granite will outlast any other worktop for years to come and requires very little maintenance. It's a great long-term solution that's cost-effective for your kitchen countertop and also offers years of use. Although the initial investment may seem high, compared to a wooden or laminate surface it requires hardly any maintenance — so in the long run a granite worktop practically pays for itself!
It's super easy to maintain
As soon as your granite worktop is fitted and sealed it's ready for use. This is great as it means the worktop can be used straight away and can also be easily maintained after. If you feel that your granite does need cleaning, the best way is to use a small amount of washing-up liquid and water. As a rule of thumb, we recommend cleaning spills up as quickly as possible, especially those that are known for staining surfaces (i.e. red wine or coffee). This way your surface will continue to look fresh and new for years to come. 
Granite is a great selling point for potential buyers
Granite is a great selling point when selling your home as it looks fantastic, making your home more attractive to potential buyers. It also adds value to your home and can offer a great return on investment — it may also encourage a potential buyer's decision to choose your home over another. 
It's a luxury material that looks fantastic
Granite is a stunning material that is formed in the Earth's crust and is the result of cooling lava composed of minerals. It's a beautiful stone material that's not only gorgeous to look at but has a natural texture and hue of stone that can't be re-created with any man-made material. There is no doubt that if you're looking for luxury then granite will be the worktop material for you.
If you're still not convinced, take a look at these two fantastic kitchen interiors with granite worktops:
Carbon Mist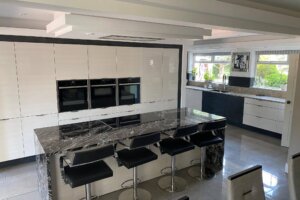 Colonial White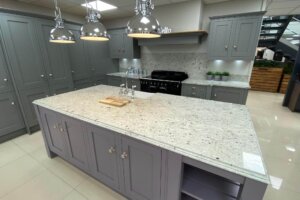 As you can see granite worktops are an absolute must for the modern-day kitchen design and aren't just great to look at, they're amazing in value too! 
If you're interested in purchasing a granite worktop or want to discuss some of Cambrian Granite's other worktop materials, please contact us on 01430 410109 or get in touch via the website.